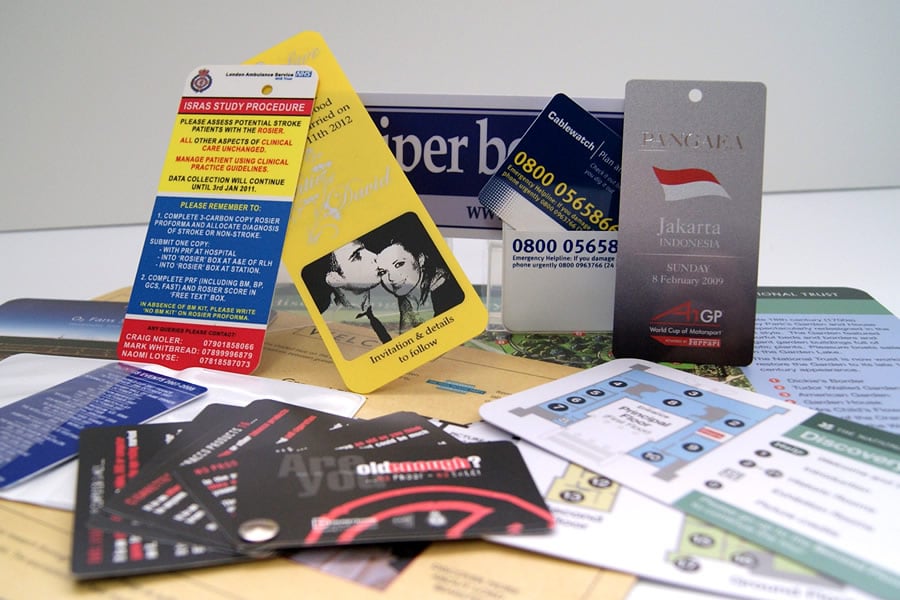 Not everybody wants the 'standard' plastic card. Do you want it 1mm thick or a different size plastic card?
Maybe you want special printing effects or designs added to your cards.
We specialise in producing those difficult jobs other companies really do not want.
We have many years experience in producing plastic cards and would be pleased to assist you by making your project become a reality.